Contact Us



Kurt Annaheim
Customer Service Ticket
(386) 868-2846
Our Credo:

Technology enhances our enjoyment of life and health. Even societies that want a simpler life use technology.
Our "leaders" have been using their political power to deny everyone the advancements that are possible.
Industrialists who brought us yesterday's progress tend to resist technological advancements that might upstage theirs.
The ultimate objective is to bring you free energy, but currently we offer a variety of innovative products that can save you money, improve your life and health.
We pledge to, advance revolutionary technologies with prudent, unrelenting purpose and focus, while respecting and protecting inventor's interests.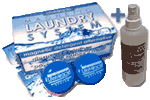 Never Buy Laundry Soap Again
Non-toxic Non polluting Hypo-allergenic Softens hard water Will not damage fabrics Color safe No static cling Lifetime warranty No chemical residues Cleaner, longer lasting clothes
---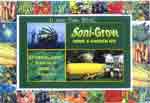 Grow Plants Better and Faster!

With the sounds of nature and organic nutrients, you'll get greater yields, better plant vitality and natural pest resistance.
---

Non-toxic Fire Retardant
Out- performs the toxic varieties