Computer Repair
Media Conversions
Website Development
40 Years Experience Providing Computer Solutions
Flat Rates and Satisfaction Guaranteed for All:
Computer Hardware Repair or Replacement
Software Cleanup & Setup
Websites, & Media Conversions
VHS & Photo Digital Transfer
Website Development & Hosting
Remote Computer Work:
Software installed and configured optimized for your needs
Virus removal
Local Computer Service:
Computer Hardware Upgrades & Sales
Remote sessions worldwide, with on-site service in the Daytona Beach area including Ormond, Flagler, Port Orange, New Smyrna, and Edgewater.
Malware slowing your computer making it hard to use? I guarantee a solution, removing viruses, organize your computer for you removing unneeded software and installing what you need for $50. Satisfaction Guaranteed.
If your machine doesn't run at all or doesn't work well enough for a remote connection, due to software problems, I can pick it up and return it next day fully functional for $100. Here's what I'll do:
Backup your hard drive data by cloning or manual data extraction
Install an Operating System that's optimal for your computer's power, or I'll recover your machine from a protected partition and then remove the superfluous software depending on the version always installing the latest and best
Install useful software including Office etc.
Setup the best Browser and configuration for you
Restore your data, pictures, favorites, etc. configuring programs you were using so that everything works.
If you have old computer hardware that contains data you need, I'll transfer it for you to the new machine and setup everything so that it all works for you. The old hardware can be traded in against the cost of the work done.
---
Websites
Reasonable Flat Rates. Also I can convert your website to Mobile Friendly for a flat rate.
Examples:
Daytona Ocean Front Rentals.com
MidFloridaOnline.com
Atlantic Drilling.com
Ashlee Air
BeFreeTech.com
Media Conversions:
Conversion of VHS Taps and Photos to Digital
VHS, Mini-DV, or 8MM Tapes converted to digital and uploaded to your Google Photos account and / or converted to DVD $15 each

Photos converted to digital and uploaded to Google Photos @ $.15 per image

---
Call Kurt Annaheim at (386) 243-9181 or 386-626-8868
Click here to Email me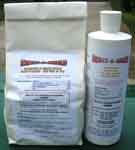 Non Toxic Bug Killer
It's a clean kill for insect pests using this non-toxic, organic powder that's beneficial to humans and pets
---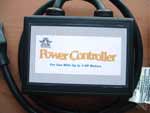 Save Power
& Extend Motor Life
Our Power Controller Saves Electricity and Extends the Life of a Motor
---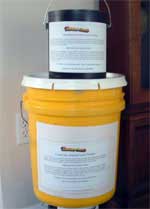 Paint on Insulation
Use this amazing Paint-on-Insulation to block thermal transfer far more effectively than Bat insulation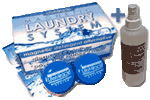 Never Buy Laundry Soap Again
Start saving all the money you have been spending on Laundry Soap. Use our Magnetic Laundry System which is non-polluting, won't damage fabrics, and comes with a Lifetime Warranty
---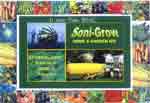 Grow Plants Better and Faster!


With the sounds of nature and organic nutrients, you'll get greater yields, better plant vitality and natural pest resistance.
---
Safely Extinguish Stove (or Car) Fires


Small Handy Stove Fire Eliminator. Watch the video and discover how and why this little bottle could save your family's lives and home.