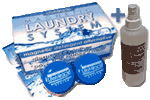 Never Buy Laundry Soap Again
Start saving all the money you have been spending on Laundry Soap. Use our Magnetic Laundry System which is non-polluting, won't damage fabrics, and comes with a Lifetime Warranty
---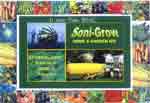 Grow Plants Better and Faster!
With the sounds of nature and organic nutrients, you'll get greater yields, better plant vitality and natural pest resistance.
---
Safely Extinguish Stove (or Car) Fires
Small Handy Stove Fire Eliminator. Watch the video and discover how and why this little bottle could save your family's lives and home.