Eventually Free Energy will be as commonplace as it is now to fly or talk on the phone.
Just knowing revolutionary technologies exist and imagining the possibilties they offer, will ultimately bring them about.
See these several examples of technologies that are being suppressed now:
Free Electricity: Can be produced using Magnets or in other ways, any of which would eliminate the use of oil or coal etc. Interestingly however oil and coal are also unlimited resources since they're produced far faster than we can use them but since oil must be processed and delivered it has a cost and so is a commodity.


Ram Jet Tornado Engine: Starts with a tablespoon of gasoline, runs on the water moisture in the air, weighs 174 pounds and produces 5000 horsepower. It could power planes and trains or it could turn an 8 foot square "Sundance Generator" producing 500,000 Watts of Electricity virtually for free!


Laser Camera: Harmlessly sees into the body offering a safe alternative to harmful X-Rays in use today


Plastic Homes: Zero out gassing and insulation so effective that you can heat your plastic home with a match
See my You Tube channel for some videos that can start you thinking about the possibility of having these technologies yourself. In particular see our "Research Projects" video.
If you prefer a more tangible way to view these videos, then get our "Public Awareness Kit" which contains these videos on DVD along with some additional eye-opening extras. The Revolutionary Items to the left and right are available NOW!
I'm appreciative and supportive of inventors. If you have an invention or technology you'd like to make available, contact me.
Links and information on the sponsored "Auto Tech" link above do not reflect the position we have, particularly in the area related to hydrogen power, since water used as fuel is far more desirable than what is described at some of associated page links, so it serves as counter point.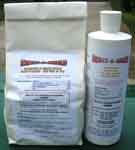 Non Toxic Bug Killer
It's a clean kill for insect pests using this non-toxic, organic powder that's beneficial to humans and pets
---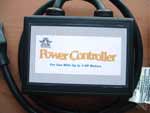 Save Power
& Extend Motor Life
Our Power Controller Saves Electricity and Extends the Life of a Motor
---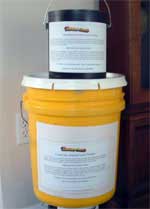 Paint on Insulation
Use this amazing Paint-on-Insulation to block thermal transfer far more effectively than Bat insulation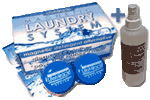 Never Buy Laundry Soap Again
Start saving all the money you have been spending on Laundry Soap. Use our Magnetic Laundry System which is non-polluting, won't damage fabrics, and comes with a Lifetime Warranty
---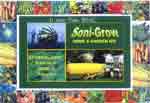 Grow Plants Better and Faster!


With the sounds of nature and organic nutrients, you'll get greater yields, better plant vitality and natural pest resistance.
---
Safely Extinguish Stove (or Car) Fires


Small Handy Stove Fire Eliminator. Watch the video and discover how and why this little bottle could save your family's lives and home.